VOXLS 30 C 450
VOXLS 30 C 450
450 kV Microfocus Rotating Target or 450 kV Microfocus Reflection Target Flat Panel Detector and Nikon CLDA available Max Scan Volume: 610mm (Ø) × 1050mm (H) Max Sample Mass: 100kg central load System Mass: 10,350kg
updated: November 20, 2023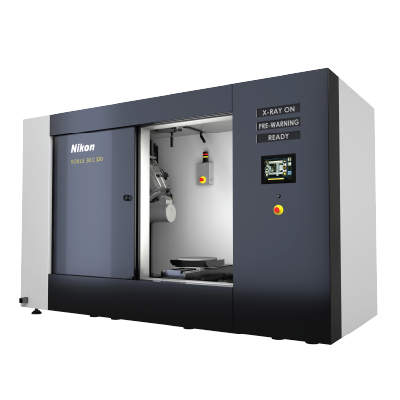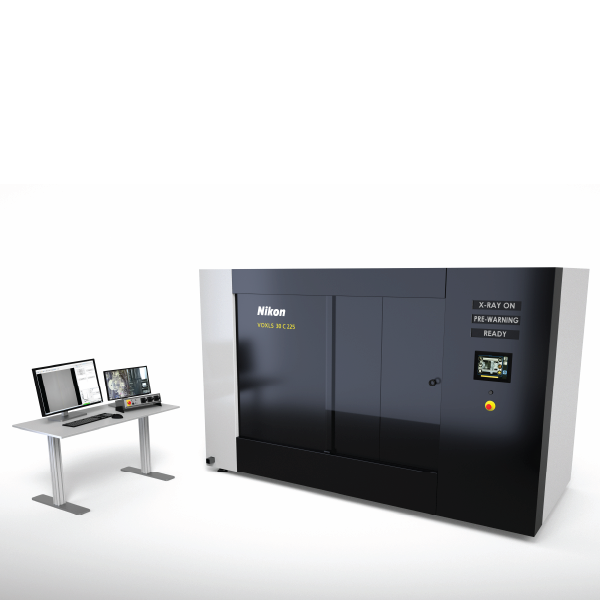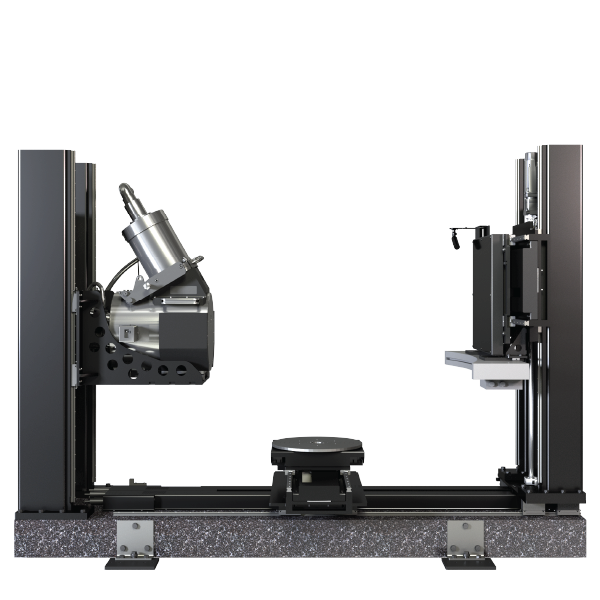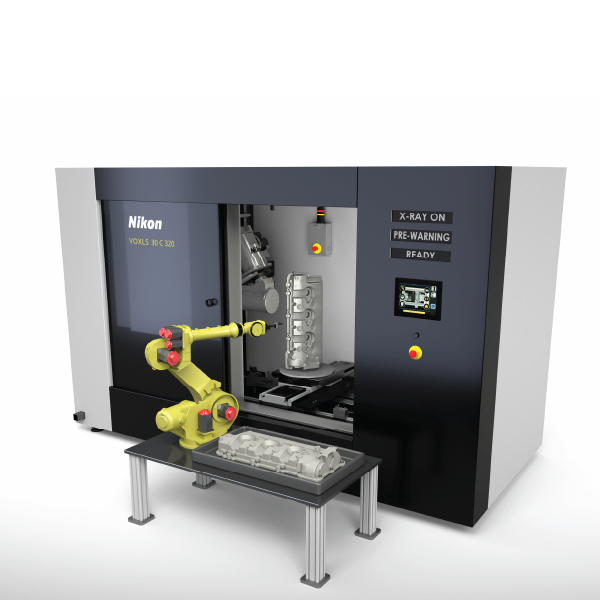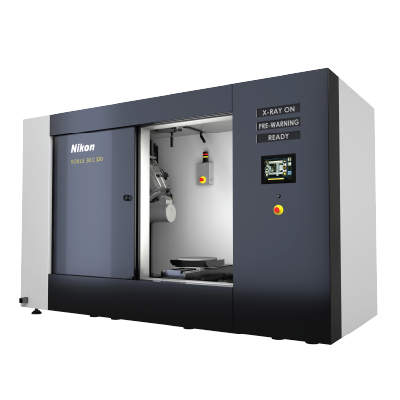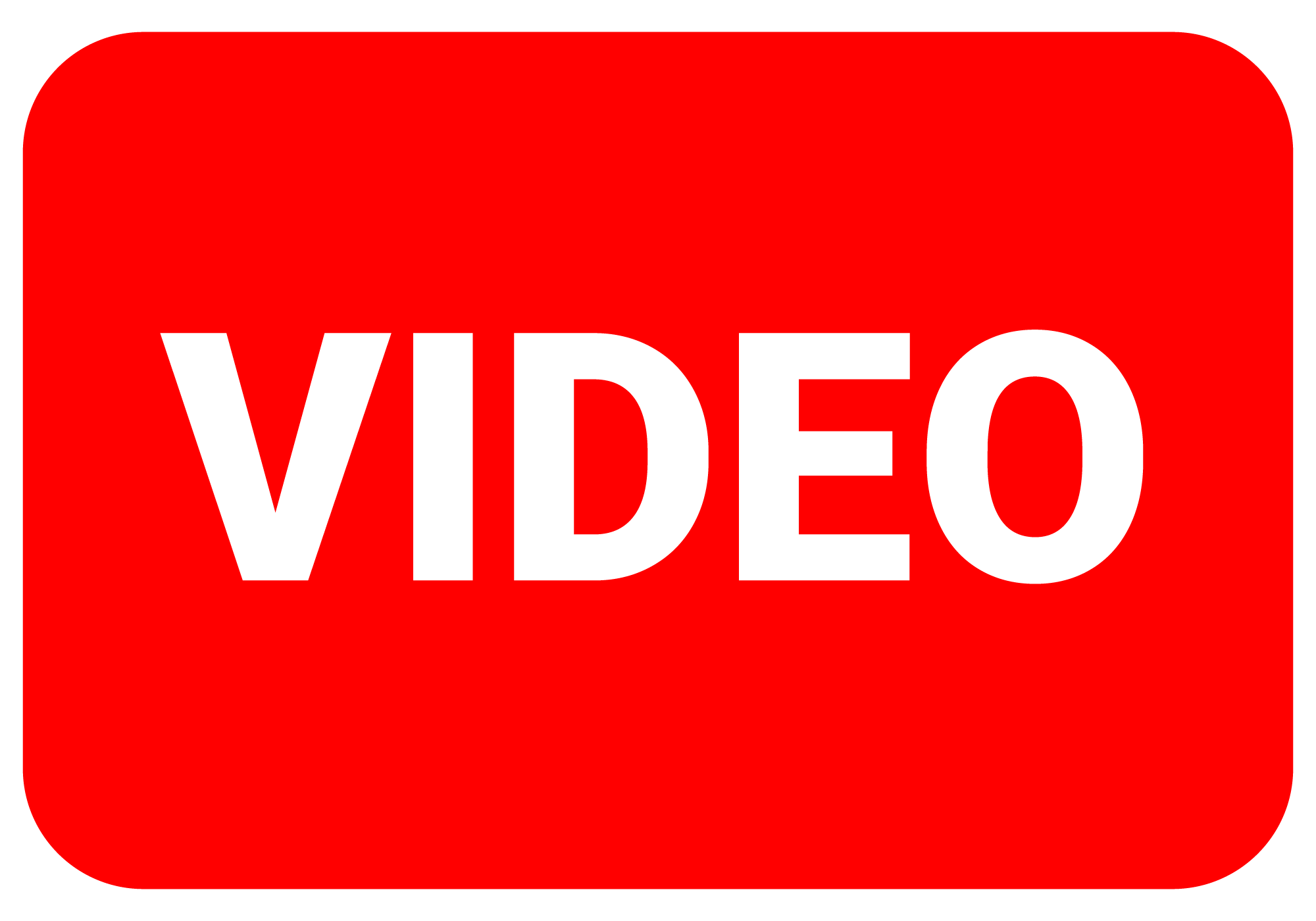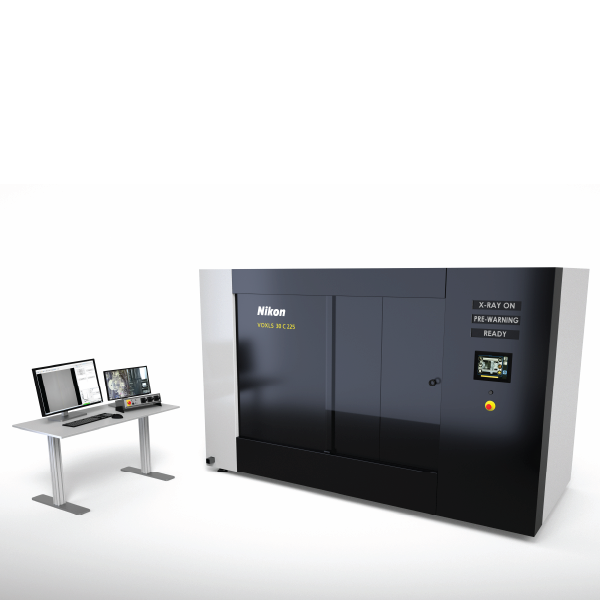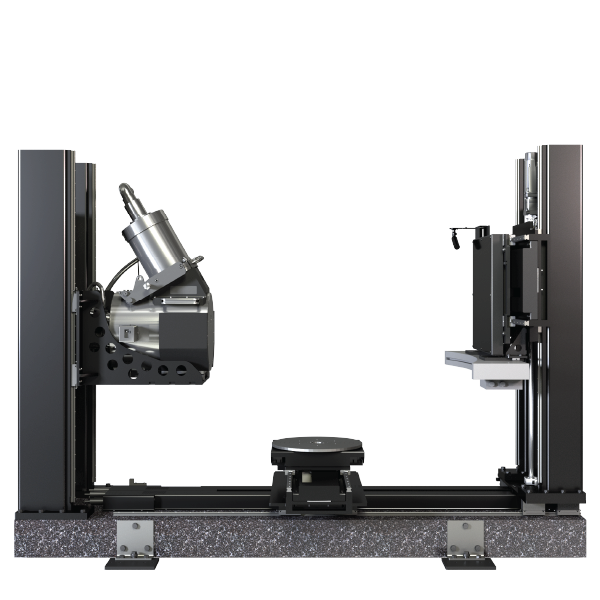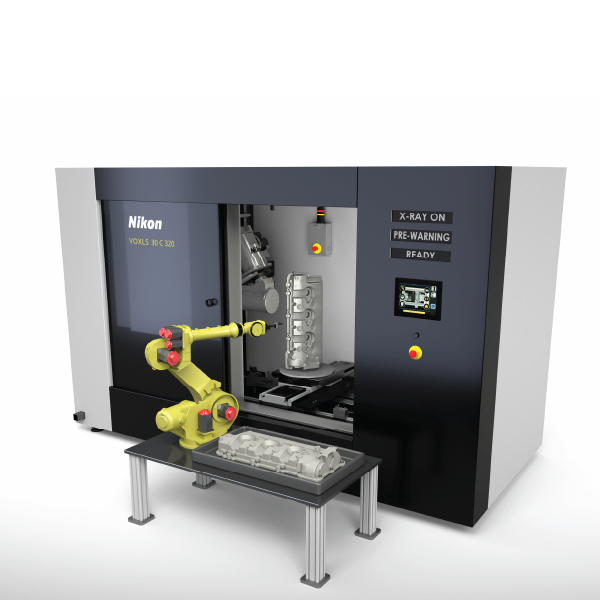 VOXLS 30 Series X-ray and CT Systems
Nikon's VOXLS 30 Series systems deliver automation readiness, packaged in an efficient footprint and paired with scan energies of 225 kV, 320 kV or 450 kV, making it an ideal solution for small to midsized samples of low-to-high density.
Production automation-ready with autoloading and robotic integration capabilities available
Next level X-ray CT
The VOXLS 30 Series of X-ray and CT systems is equally at home in the R&D laboratory as it is on the production line and can utilize automated robotics and industry 4.0 integrations. The system is built for repeatability and reliability through the metrology-grade, granite-based manipulator, and rigid steel towers.
Three Source Options
Nikon's VOXLS 30 C 225, 30 C 320 and 30 C 450 models have maximum source energies of 225 kV, 320 kV and 450 kV respectively for examining parts of various densities and sizes. By offering a selection of thoughtfully designed sources, Nikon empowers manufacturers to configure the optimal inspection system for their quality control needs. The flexible 30 Series scales to meet current and future requirements across diverse industries and sample types.
Motorized FID
In traditional X-ray CT systems, the Focus to Image Distance (FID) is either fixed or manually adjustable. However, the VOXLS 30 Series has motorized FID, allowing effortless adjustment of the distance between the X-ray source and detector with sub-millimeter precision. Reducing the FID provides dramatically greater X-ray photon flux, significantly faster scan times and increased signal-to-noise ratio for enhanced image quality.
Scan Envelope Enhancements
The VOXLS 30 Series can scan larger and more irregular-shaped parts thanks to Nikon's wide range of scan envelope enhancement acquisition modes. These include X.Tend Helical CT, Panel Shift and Pixel Split CT, which are typically only available or compatible with larger X-ray CT systems.